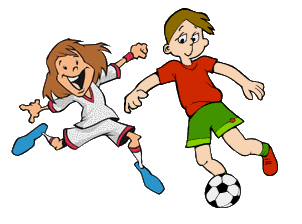 Our school is a very active school and we compete in Gaelic football and soccer tournaments with local schools. We also have a cross-country team.
As part of our Physical Education curriculum,children from 2nd class attend swimming lessons once a year for a 6 week block. 
We have Zumba classes after school and also Gaelic Football for infants. 
We won the Active Schools flag last year and we are very proud of that. We have maintained it this year by running lunchtime running clubs and having the 'Olololympics' in Term 3. It was a huge success and allowed us to participate in so many different sports.
Subscribe to posts