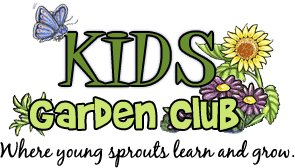 We are so lucky in Our Lady of Lourdes NS to have a wonderful space to grow flowers, trees and vegetables. We have lovely lawns out the front with flower beds and out the back our Garden Team potter away every Wednesday digging vegetable beds, planting seedlings, digging up weeds, getting extremely dirty but having a great time.
The Garden Club was set up in 2015 by Ms. Merry, Ms. Ennis, Tony and Kay. Children who had no experience of gardening or had no outdoor space in their homes were encouraged to join and indeed those who did have the space. We had a great crop of vegetables in Summer 2016 such as salad leaves, peas, beans, onions, garlic, herbs, courgettes, potatoes. We had no success with carrots so we are trying those again this year. The children also made Elderflower cordial with the Elder flowers growing in our school yard.  In Winter 2016 we also grew some Chinese cabbage, Pak Choi and even Brussels Sprouts. They were delicious.
In Spring we planted potatoes, leeks, broccoli, tomatoes, peas, broad beans, garlic and onions and lettuces. We even put down some beetroot and courgettes.
The Garden Club get to cook, eat and take home some of their produce. They bring it back to their class and educate them about what they have grown. They get the opportunity to eat vegetables they would not get to eat at home and they have yet to dislike anything we have grown. 
Keep an eye on the News Feed to get updates on our progress.